MERITOR: Distributor certificate 2017
Meritor is one of the renowned manufacturers leading manufacturer of components and genuine spare parts (OE) for the chassis locomotives on a global scale, especially in the car Cau Gam and Freightliner, International, Volvo, Maxxforce ... etc. From 2013
The PETGROUP: 10 years in the market reputable importer and distributor of genuine parts for the mining industry and heavy tractors in Vietnam.
Start capture and business items imported spare parts, tires works, lubricants for heavy industry from 2006 - the boom years of scientific and technical development in the mining industry, producers and transportation in Vietnam. The Petgroup took the initiative to contact many overseas manufacturers to import goods to Vietnam, in 2016, The Petgroup became Authorized Dealer and Manufacturer Certificate authorized distribution Authorized distribution and exclusive distributor in Vietnam of motor vehicle spare parts and mining equipment including Meritor.
Currently, The Petgroup were systematically distributed through the official dealer and repair garage on a national scale.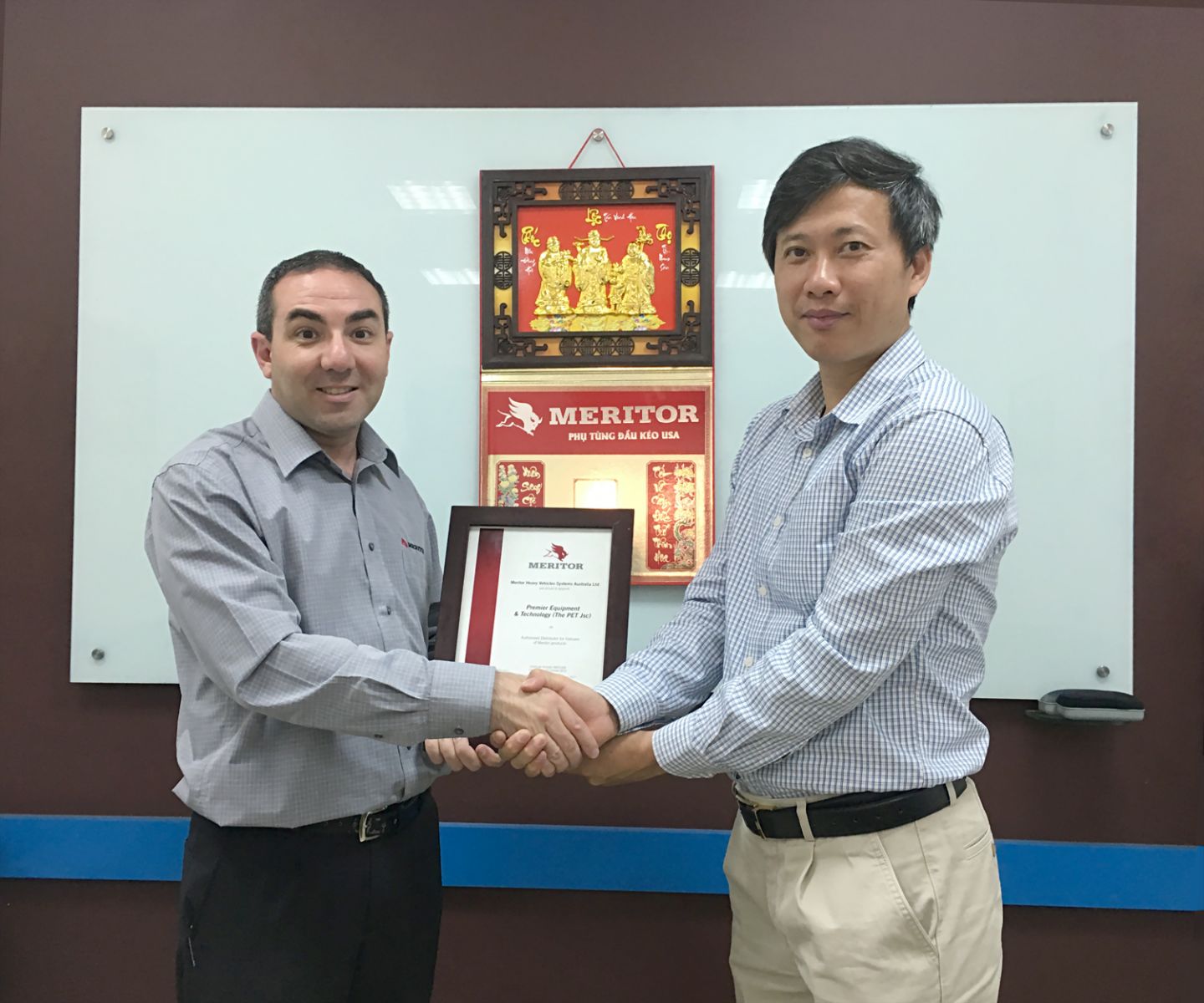 Giấy ủy quyền năm 2017

Following the success of 2016, the Company continued Meritor HVS Australia Ltd signed contract and authorize The Petgroup distribution of commodities firm in 2017.